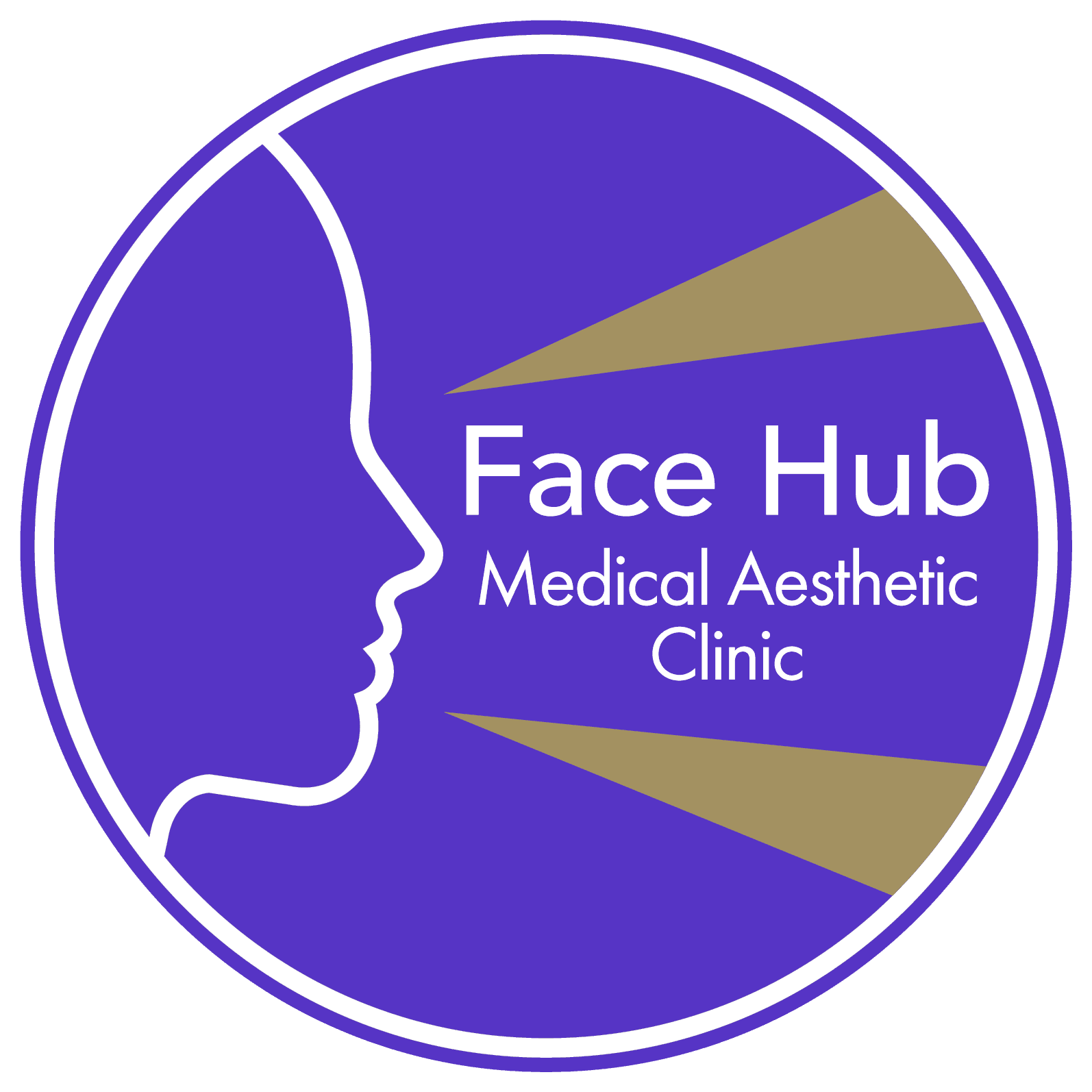 Bayside Medical Centre
Bayside Shopping Centre,
Sutton,
Dublin 13, D13 W2K1
Monday - Sunday:
7:30am - 10pm
Open 7 Days a Week
Open 365 Days a Year
Open on Weekends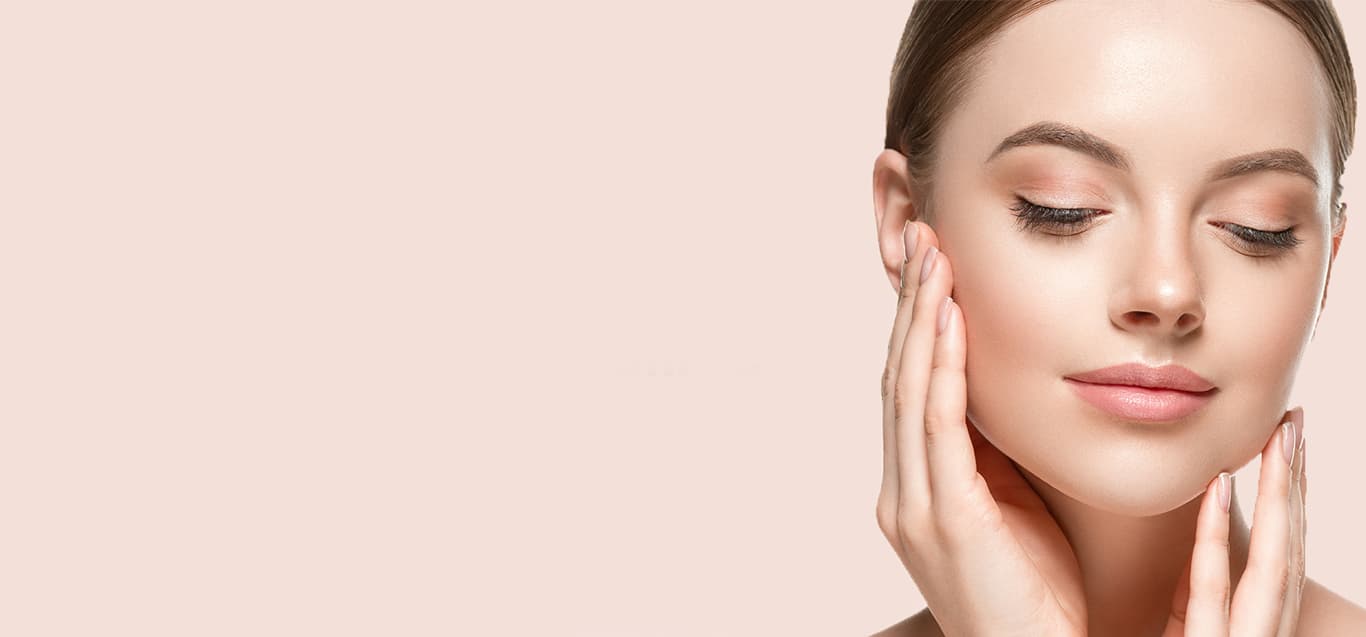 FAQs
Anti Wrinkle Injections
Where can anti – wrinkle injections be administered?
You can receive injections for anti -wrinkle procedures in a variety of areas on the face. For the best results Face Hub recommends injections in the muscles in the upper facial areas such as the 'frown lines' at the top of the forehead, 'crow's feet' at the side of the eyes and the fine lines between your eyebrows. You can also decide to have the fine lines around the mouth diminished to finish off the perfect natural look.
What are the benefits to anti – wrinkle injections?
Anti-wrinkle injections are a great option if you're looking for a quick and effective method of improving your appearance, here is why:
Quick to administer
Minimal discomfort
No surgery required
Speedy recovery
healthier, smoother, and more radiant skin
Fast results – usually within two weeks
Results last for around three to four months
Bespoke rejuvenation journey for each of our Face Hub Clients.
When will I see the results?
The results are fast and can be seen within two weeks, however it is likely that you may notice a positive change much sooner. Clients at Face Hub have noticed their fine lines smoothed out and have felt the effects of a smoother more radiant face, often comparing it to looking as though they have had a great night's sleep! The results usually last for approximately three to six months. We then would recommend for our clients to come back in for a refreshing top up to continue seeing the perfect results.
Which areas benefit from Anti – Wrinkle injections?
You can have anti-wrinkle injections in numerous areas, some of the most popular include:
Horizontal Frown Lines
Horizontal frown lines run across the forehead and can appear when you raise your eyebrows. These lines can be softened with injections to the forehead.
Vertical Frown Lines
Vertical frown lines appear between the eyebrows. This is caused by overuse of the muscles in this area. The l lines can be quite deep and distinct, resembling a number eleven and they often are called by the nickname 'the 11's'. Those with prominent vertical lines often say that they feel as though they look angry all the time which is often not the case. Anti – wrinkle injections can soften these abrasive lines.
Crow's Feet
The term crow's feet refer to the fine lines that appear at the corners of your eyes. They are most prevalent when you smile or are resting. The depth of the lines can vary depending on muscle use, age, gender, and ethnicity. Long term sun exposure has a large effect on the crows' feet, and they often are more prominent in people who spend a lot of time outdoors and in the sunshine. The key for effective treatment of crow's feet Is to start early. Preventative measures do make a difference. Our practitioners at Face Hub will advise if the lines are continuous and continue to the cheekbone you may require a combination of anti-wrinkle injections and filler – these treatments will work together to boost volume and create that smooth effect. Anti-wrinkle injections plump up the skin and provide a platform for the skin to sit on and alleviating sagging.
Bunny Lines
Bunny lines show up when you scrunch up your nose. They can be smoothed and improved by administering small injections to the side of the nose. You can expect to see results in around two weeks, and they will last for between three and four months.
Smokers Lines
Smokers' lines appear just above the top lip, they are prominent in smokers (They can also be prominent in non – smokers). As we get older our collagen banks become less effective and our levels of elastin reduce and hence making lines more noticeable. Small injections can be given above the top lip to smooth out lines, preventing them from getting deeper. Results are usually be seen after two weeks. We sometimes advise a combination of treatments, such as dermal needling, PRP, dermal filler. It's important to bear in mind that the area above your lip is on the thin side, and the results should look natural rather than over-worked. Dr. Laura Fee will advise you on what is best for you to give the best results.
Excessive Sweating
This is a relatively painless procedure and usually takes around thirty to forty-five minutes but can have a significant impact for those that experience excessive sweating. Commonly used for anti-wrinkle treatments, Botox® is also a fully licensed treatment for the management of hyperhidrosis in areas such as the armpits. During your consultation, or clinical team will review your medical history and previous treatment success to understand if there are any other more appropriate management options for your symptoms. Research has shown that Hyperhidrosis is a common condition that affects both men and women, sweaty hands are a problem for many people. Hyperhidrosis therapy is a fantastic way to reduce embarrassing sweating and get your hyperhidrosis under control. Using medical Botox, we can prevent your overactive nerves from sending the signal to your sweat glands, reducing sweat production, and giving you your confidence and your life back. When used for treating hyperhidrosis, Botox works by blocking nerve signals from the brain to the sweat glands. This prevents the sweat glands from over-producing sweat, significantly reducing your symptoms.
How long do the results last?
You can expect to see a significant improvement within just a few days, and the lines should continue to improve over the course of a month. Clinical trials provide evidence to show that nearly 90% of women and men rated the improvement in their appearance as moderate to better within one month of receiving treatment. After treatment, the skin should look smoother and less wrinkled, and you will not need to worry about the rest of your face being affected. Untreated areas will be move freely as normal – you will still be able to frown, smile and laugh (but with less obvious wrinkles)!
What are the post – treatment procedures?
You can expect anti-wrinkle injections to take effect within seven to ten days, however it can take up to two weeks for the treatment to reach their optimum results. Results tend to last between three and six months and follow up treatment is advised by the Face Hub practitioners after this period if the desired effect is to be maintained. There are a few things to be aware of following anti-wrinkle injections, including:
Avoid facials or face treatments for two weeks.
Avoid vigorous exercise for twenty-four hours.
Do not apply make up straight after.
Practise frowning and raising your eyebrows to help toxins reach the muscle.
Do not use aspirin, fish oil supplements, vitamin E or Ibuprofen for twenty-four hours.
Apply ice to area for fifteen minutes every hour if bruising or swelling appears.
Arnica cream may be applied three times per day to alleviate bruising.
Drink plenty of water.
Facial Aesthetic Consultation
Are the Anti – Wrinkle Injections Safe?
Anti-wrinkles injections are not only very effective in reducing the signs of aging and wrinkles, but they are also very safe. If you decide to opt for this procedure, you can expect a reduction in the wrinkles and fine lines afflicting your face. You will always be in safe hands with our medical practitioners and Dr. Laura Fee and her staff will give you the best advice in order for you to receive the best results.
How are the injections administered?
We offer an initial consultation to establish your suitability and to understand what areas you would like to focus on, we can then discuss your requirements in terms of how many areas we will treat.
At Face Hub, we provide you with all the necessary information on the procedure, but during the consultation it is always a good opportunity to ask questions and find out what to expect. Anti-wrinkle injections are quick to administer and take about twenty minutes. You will expect to feel a "pinching" sensation as we inject you, but the procedure is relatively pain free.
How do Anti – Wrinkle Injections work?
Anti-wrinkle injections force toxins to bind with muscle, thus reducing its activity. This leads to the softening or elimination of lines. Following anti – wrinkle injections, you can expect your skin to look refreshed, more youthful and a significant reduction in lines and wrinkles.
Does the procedure hurt?
Anti – wrinkle injections are given with a very fine needle. Therefore, discomfort is fleeting and minimal. The area can be numbed with an ice pack or with a local anaesthetic cream, and the whole procedure only takes around twenty minutes. Following the injection, you should not feel any soreness, and many clients are in and out of our clinic in a very short time. This means that you will be fine to drive straight after the procedure and can go about your day-to-day life after the procedure with your new glowing skin! Why not book a consultation at Face Hub Facial Aesthetics clinic to start your personal journey of rejuvenation.
Dermal Fillers
This treatment can improve the look of lines around the nose and mouth, frowning lines, lines around the mouth from smoking & the apples of your cheeks. Dermal fillers can also be used to enhance a thin lip line and the body of the lip to give definition and fullness which can be lost through ageing.
At Face Hub Aesthetics Clinic, we use Juvéderm dermal filler. Dermal fillers are treatments that can be done in approximately 1 hour making them quick and convenient for today's busy lives. Dermal fillers are temporary with the effects lasting up to 1 year, although individuals will break down the product at different rates. There are no permanent effects from dermal fillers and the treatment is reversible. The fillers also have an element of local anaesthetic within them, this means that your filler injection is pain free and very comfortable. We will discuss aftercare and what to expect with you, but you may get some redness in the area and bruising straight after. For this reason, we do recommend that you allow a period of two weeks before any major event you may be attending.
Dermal fillers help skin that has been damaged from the sun, smoking and ageing skin which loses much of its elasticity and fullness. This is due to the loss of natural product within the skin called Hyaluronic Acid. Deep lines can occur and can result in a tired appearance.
We use dermal fillers to plump and enhance areas that require volume and hydration. All our fillers are based on hyaluronic acid, which is the body's own natural skin plumper and so has almost no risk of an allergic reaction. The body re-absorbs the fillers within around 6-12 months, but this can vary depending on many factors such as age, metabolism, the normal blood flow to the face.
Lip Fillers: The Perfect Pout at Face Hub Facial Aesthetic Clinic
The lips are highlighted among the most beautiful regions of the face. At Face Hub, our goal is always symmetrical, plump, and healthy-looking lips. Over time, sun damage, hereditary, and smoking can cause a loss of lip volume, as well as the development of unattractive perioral lines on the lips and dentilabial folds near the chin. Juvéderm is a dermal filler meant to combat cosmetic signs of aging in the face and lips. For decades, genetically thin lips and generally asymmetry would be treated with soft tissue augmentation, like fat transfer or lip implants. Recent years have seen a rise in the popularity of injectable fillers such as Juvéderm to correct naturally thin lips or to treat lips that have lost volume with age. In the hands of an expert clinician, lip filler can restore lip fullness and reshape the lips for a better pout. There are a variety of injectable filler formulations available on the market today. Juvéderm is of the most popular choices because of their active ingredient: hyaluronic acid.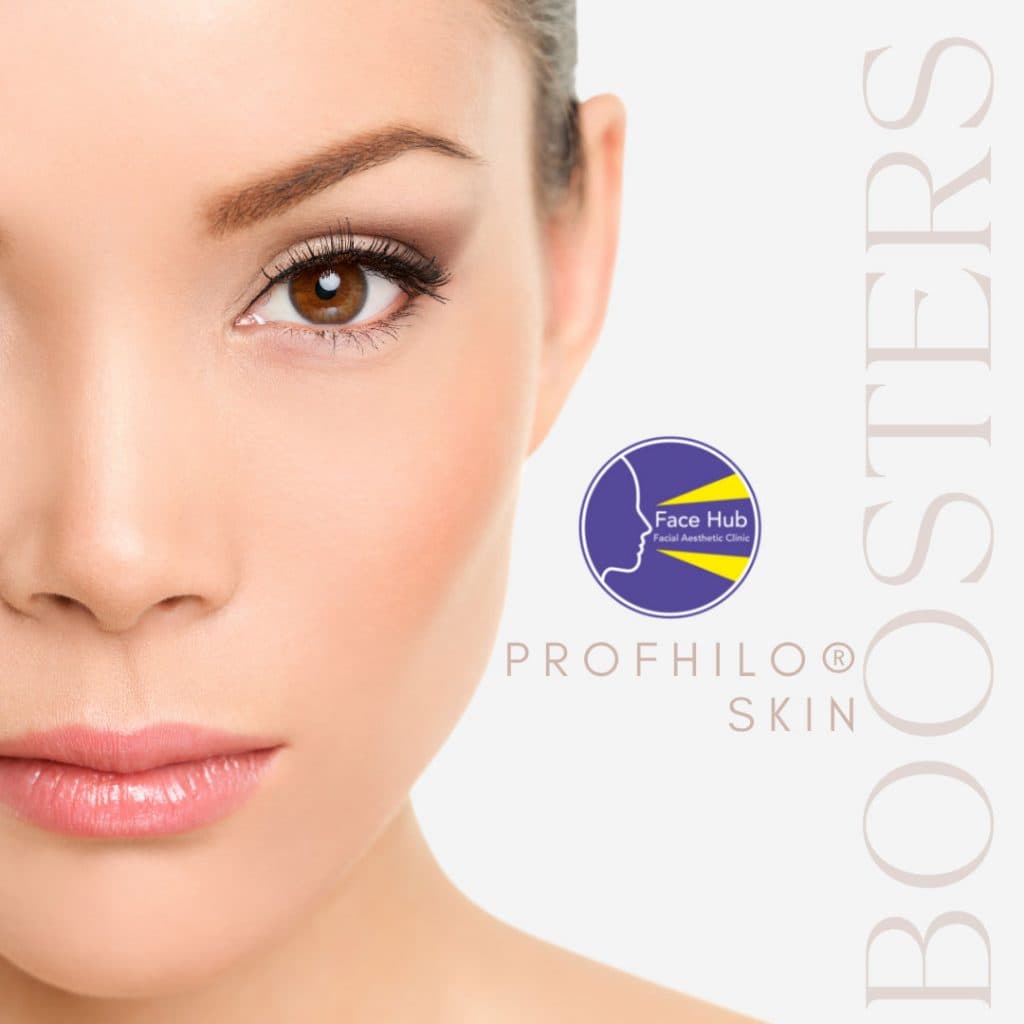 Profhilo Facial injections
Profhilo is a hyaluronic acid-based treatment which tightens the skin instead of filling it. Profhilo is unique as it works to remodel your skin by encouraging the creation of four types of elastin and collagen. This treatment can improve laxity and tone, whilst boosting skin hydration, texture and adds the luminosity to help us look more rejuvenated. Profhilo can also improve the firmness of your skin, lifting it at the same time.
This treatment is aimed at patients who have visible signs of ageing skin. As we age, our skin produces less collagen and elastin. Collagen and elastin are the part of the foundation that make up plumped and healthy skin. Profhilo uses advanced patented technologies to help remodel the skin. Currently, it is the only product on the market capable of stimulating the natural production of all four types of collagens, and elastin.
With visible results in as little as two visits, Profhilo continues to be the first choice for those wanting to combat ageing, l or tired-looking skin.
Contact Us
Mon - Sun:
7:30am - 10pm
Open 7 Days a Week
Open 365 Days a Year
Open on Weekends
Bayside Medical Centre
Bayside Shopping Centre,
Sutton,
Dublin 13, D13 W2K1
Anti Wrinkle Injections